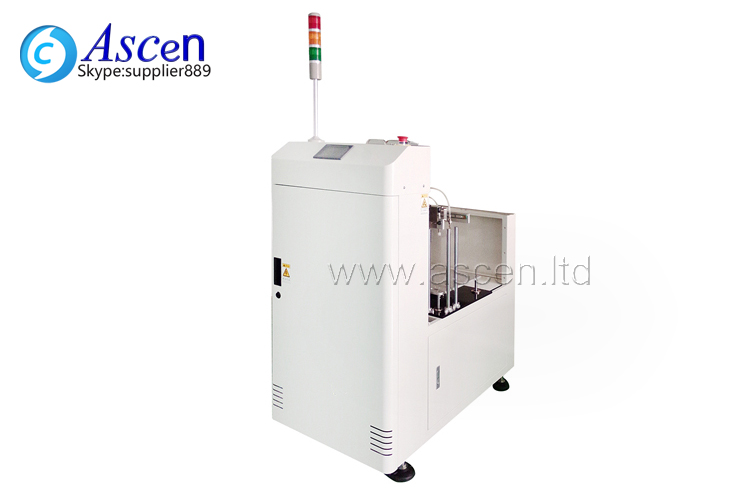 1)PCB Vacuum suction loader is a bare board loader and mainly used for the beginning of the SMT production line for loadling of bare PCBs into the SMT assembly line.

2)The PCB vacuum loader can sucked up the stacked PCB boards to be processed for printing and soldering by using vacuum absorption ,and then transfer to the belt conveyor under no-dust environment

* Omron /Mitsubishi PLC intelligent control system with LED touch screen control, easy to operate.
* The position of suction nozzle is adjustable to ensure that the PCB board can be clamped.
* PCB vacuum sucking loader has the following features: sound-light alarm when fault occurs, automatic fault diagnosis.
* Unique vacuum generator, with reliable and efficient loading ability.
* With pass through function, and if you can use it as a PCB conveyor if you choose the pass through mode
* The top safety caps can be opened for machine hardware maintenance and ensure the highest security level
* With ESD belt for the vacuum loader conveyor
* With stable width adjustment device (manual screw control or width automatic adjustment selectable ).