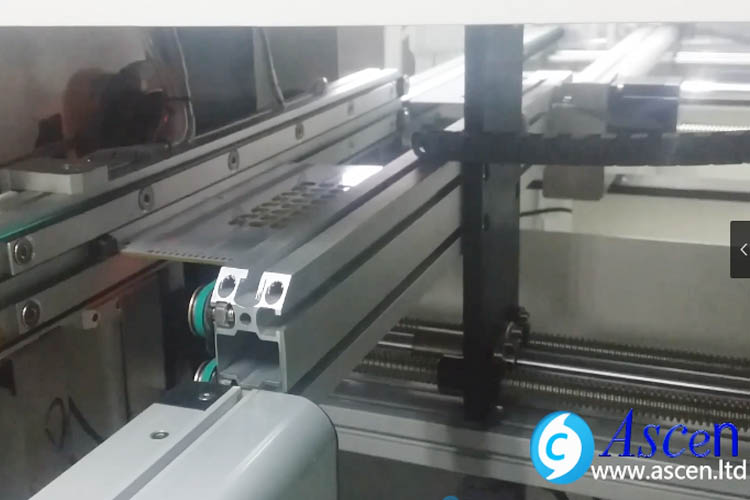 PCB flip conveyor mainly use for turnover the PCB in 180 degree for double side processing
* Omron /Mitsubishi PLC intelligent control system with International universal SMEMA interface.
* Stable and durable design, achieve the 180 degree board turnover stable.
* PCB invertor has the following features: intelligent touch screen control interface,sound-light alarm when fault occurs, automatic fault diagnosis.
* PCB invertor with the pass through function
* Buffer deceleration design more stable, accurate
* Enclosed design ensure the highest security level
* With stable width adjustment device (manual screw control or width adjustment selectable automatically).
* CE certified
This PCB vertical flip machine detailed process operation please check the video from ( PCB flip conveyor )
Manufacturer: ASCEN technology

Standard: CE